At Mesne Lea we take the issue of Online Safety very seriously. 
Being mindful that our children are now online more, especially as we are all now learning from home,  please take a minute or two to read through this useful information from @natonlinesafety.
Below there is information on healthy use of the internet in addition to parent guides on specific apps such as TikTok.

As this is an unprecedented time, talking with your child about what is happening might be challenging. The link has some information on how you might get started. We hope it helps. 
https://www.salford.gov.uk/cvinfoforparents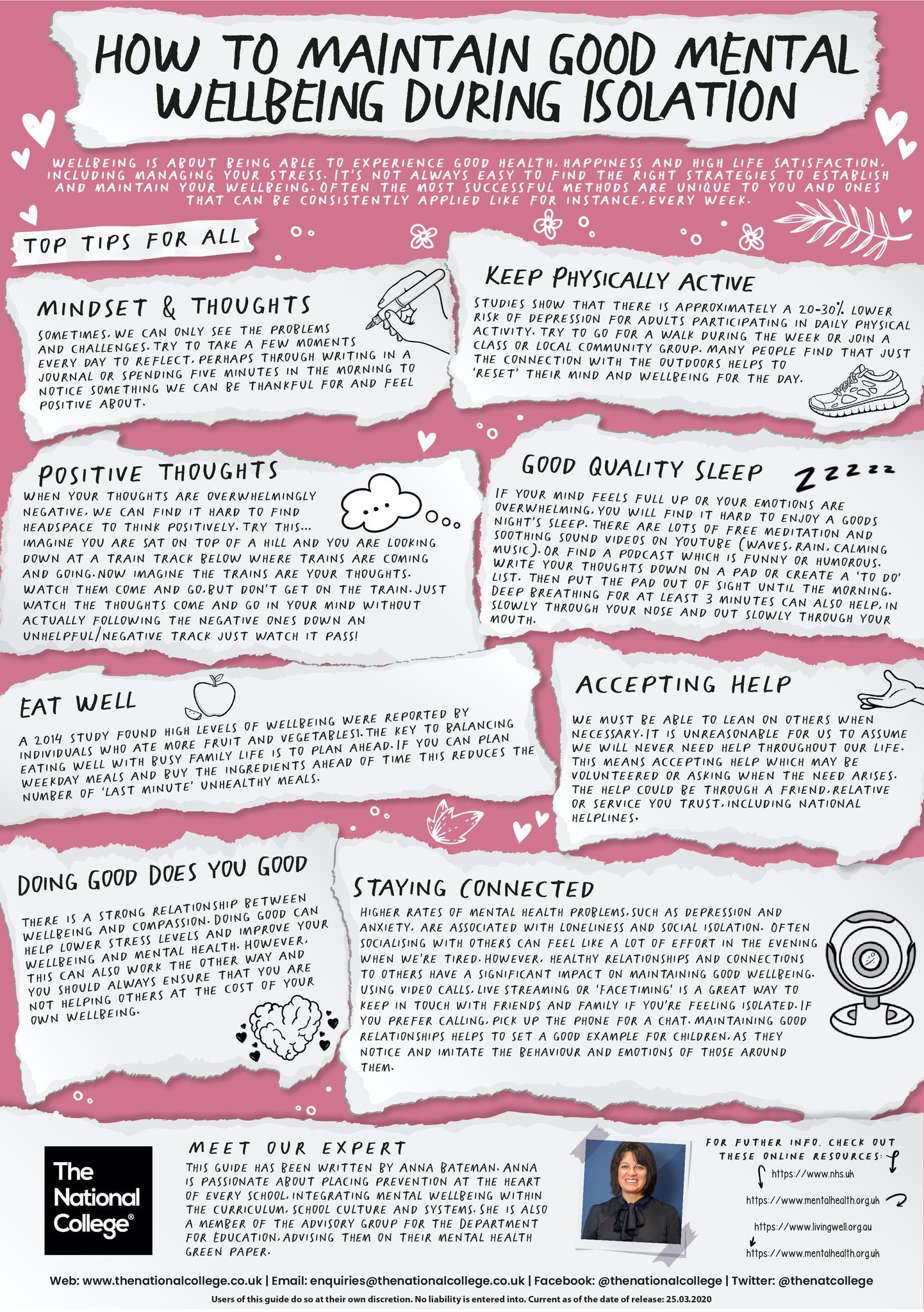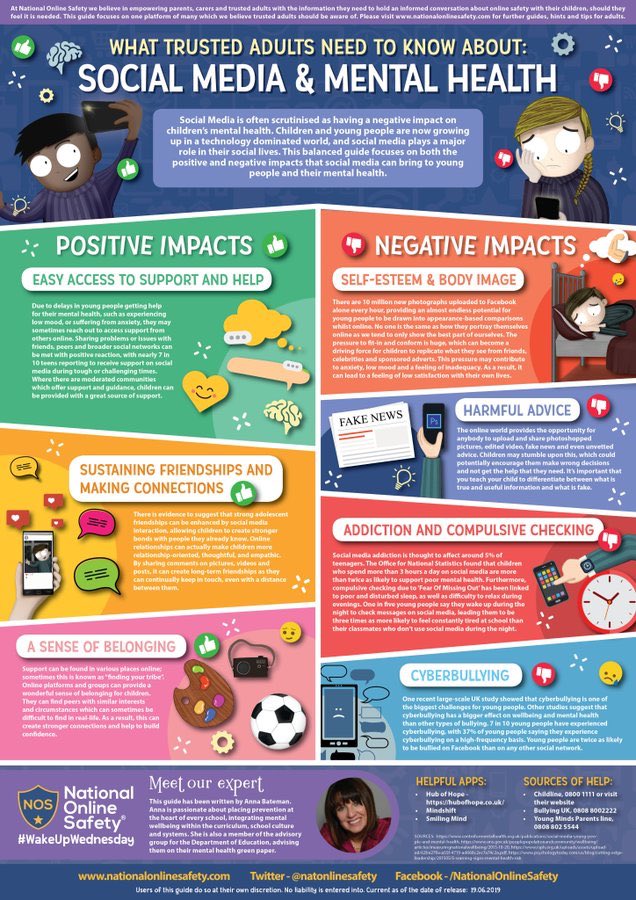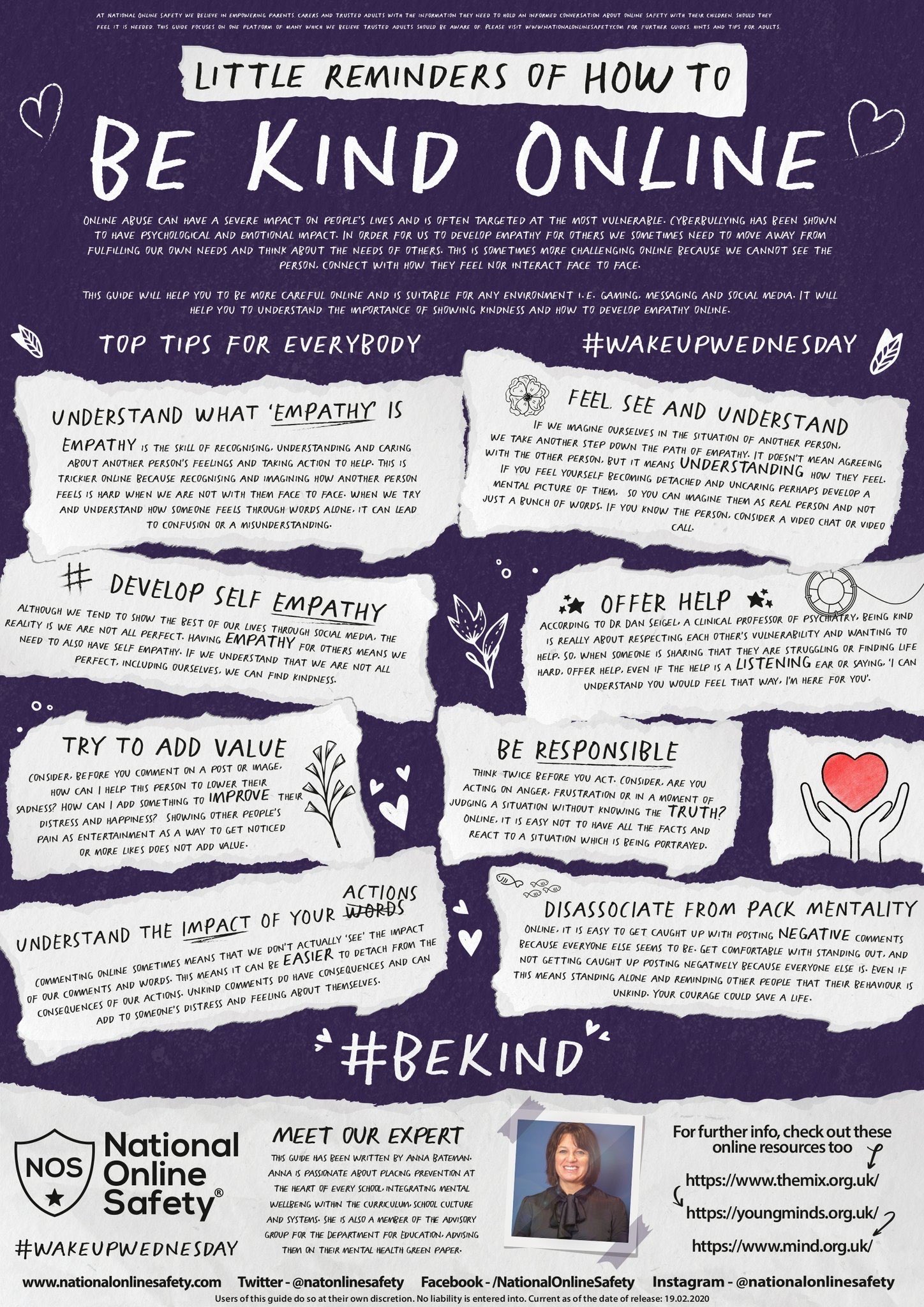 Guides to specific apps: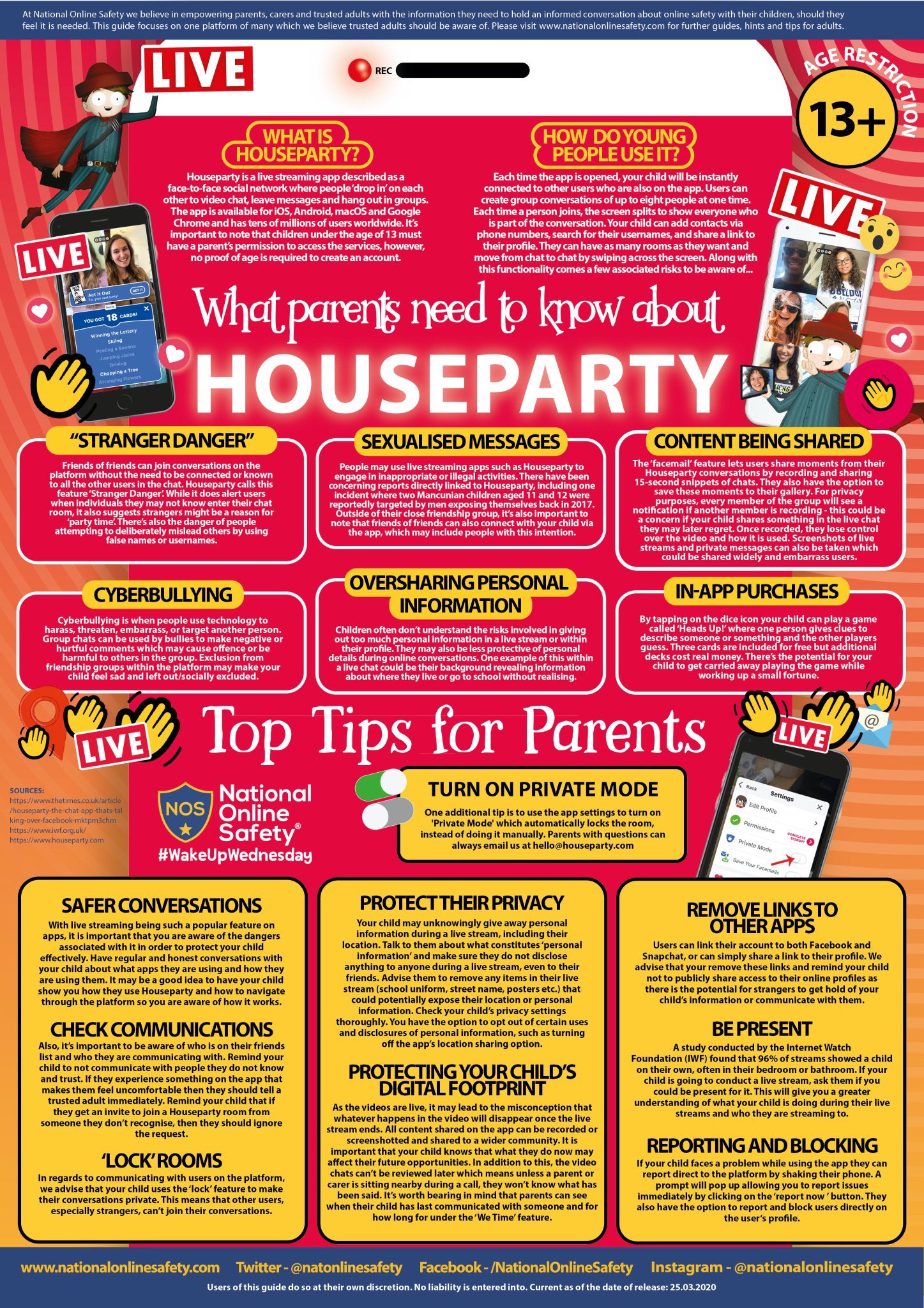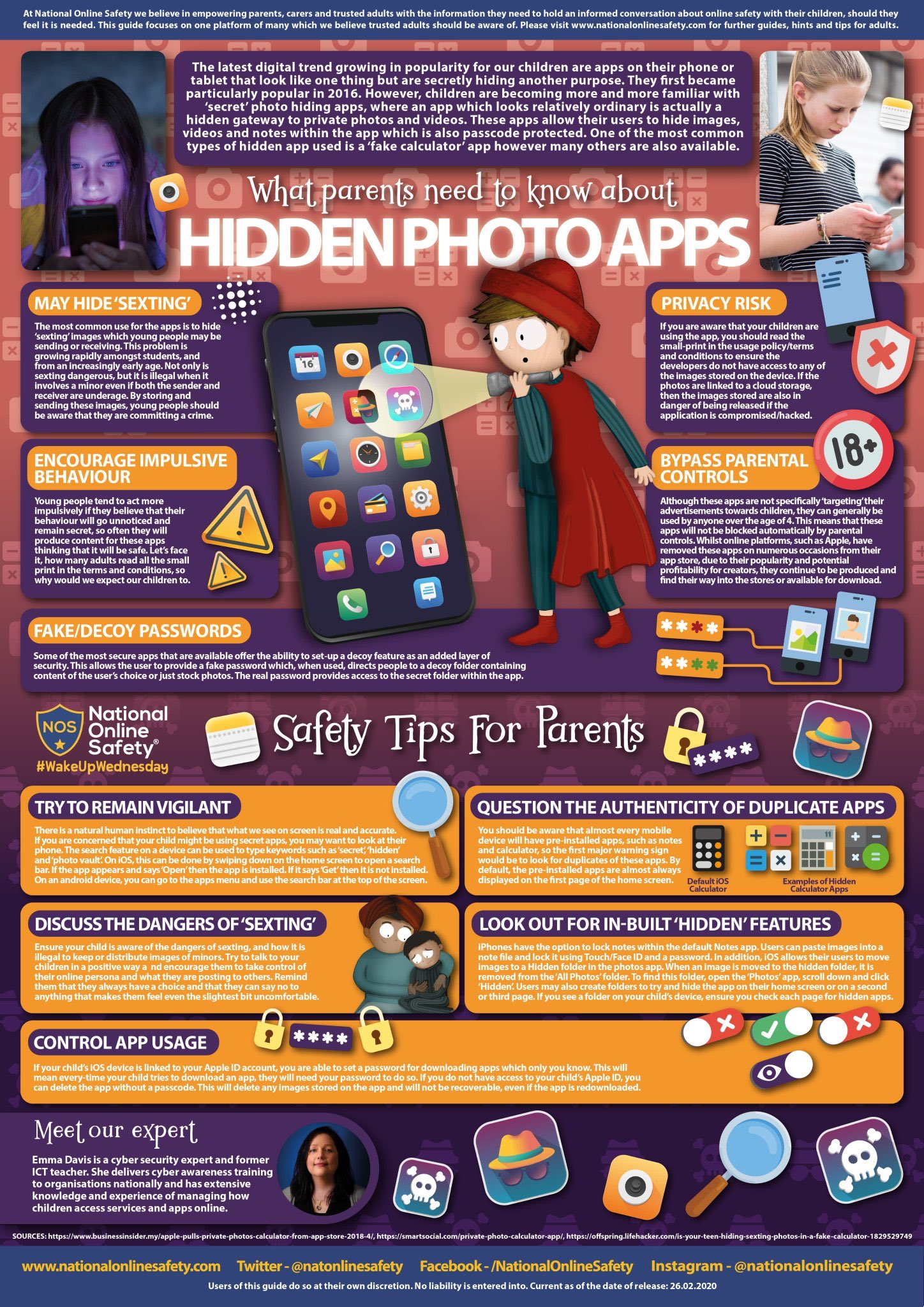 Links 
Internet Safety Links for Parents and Guardians
Please take a look at these links for more information on how to Keep Safe Online.
Please take a look at our Child Friendly Online Safety Policy that the Children wrote themselves.
Mesne Lea's Online Safety Policy Children's Work
Throughout the school the children at Mesne Lea have been working on several different projects relating to online safety, such as;
Staying Safe online posters
Staying Safe online booklets
Staying Safe online powerpoint presentations
Staying Safe online Kahoot Quiz
Staying Safe online Scratch Quiz
Cyber Bullying IMovie
Online safety Songs and poems