Literacy






Maths

Daily challenges and videos will be set on https://www.mathswithparents.com/KWeb?startTime=1584876095146#menu761020
Year 6 code = 226308

Good morning Y6, here are today's activities – hope you enjoy. Remember to get in touch with us on Twitter if you need any help. 
Maths Lesson 5 – whiterosemaths.com/homelearning
Multiplying fractions – mathswithparents.com
Have a go at the activity mats below.
Maths activity mats Y6


Topic
We are looking at Viking houses today. Open the document to find information to help you. 

Viking houses Y6






Spelling

Click on the link to see the spellings that all Y5 & Y6 children need to learn. It's a great time to get practising.
Y5 & Y6 Spelling List



Global Understanding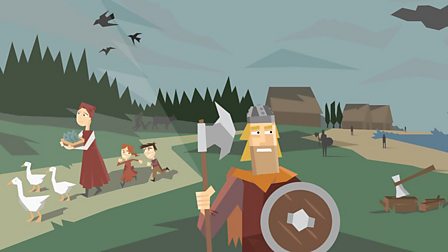 Our focus in Summer is 'The Vikings'. Have a go at creating a project on this topic – we can't wait to see what you create. 
To get you started, we have attached our knowledge organiser – it has key facts and vocabulary to help. 

Enjoy!   


Y6 Vikings Knowledge Organiser


Have a go at creating your own Viking topic…


















Science


Calling all budding scientists…

Our focus in Summer is 'Evolution and Inheritance'. If you fancy, have a go at creating a poster on this– we can't wait to see what you come up with. 
To get you started, we have attached our knowledge organiser – it has key facts and vocabulary to help. 

Y6 Evolution and Inheritance Knowedge Organiser